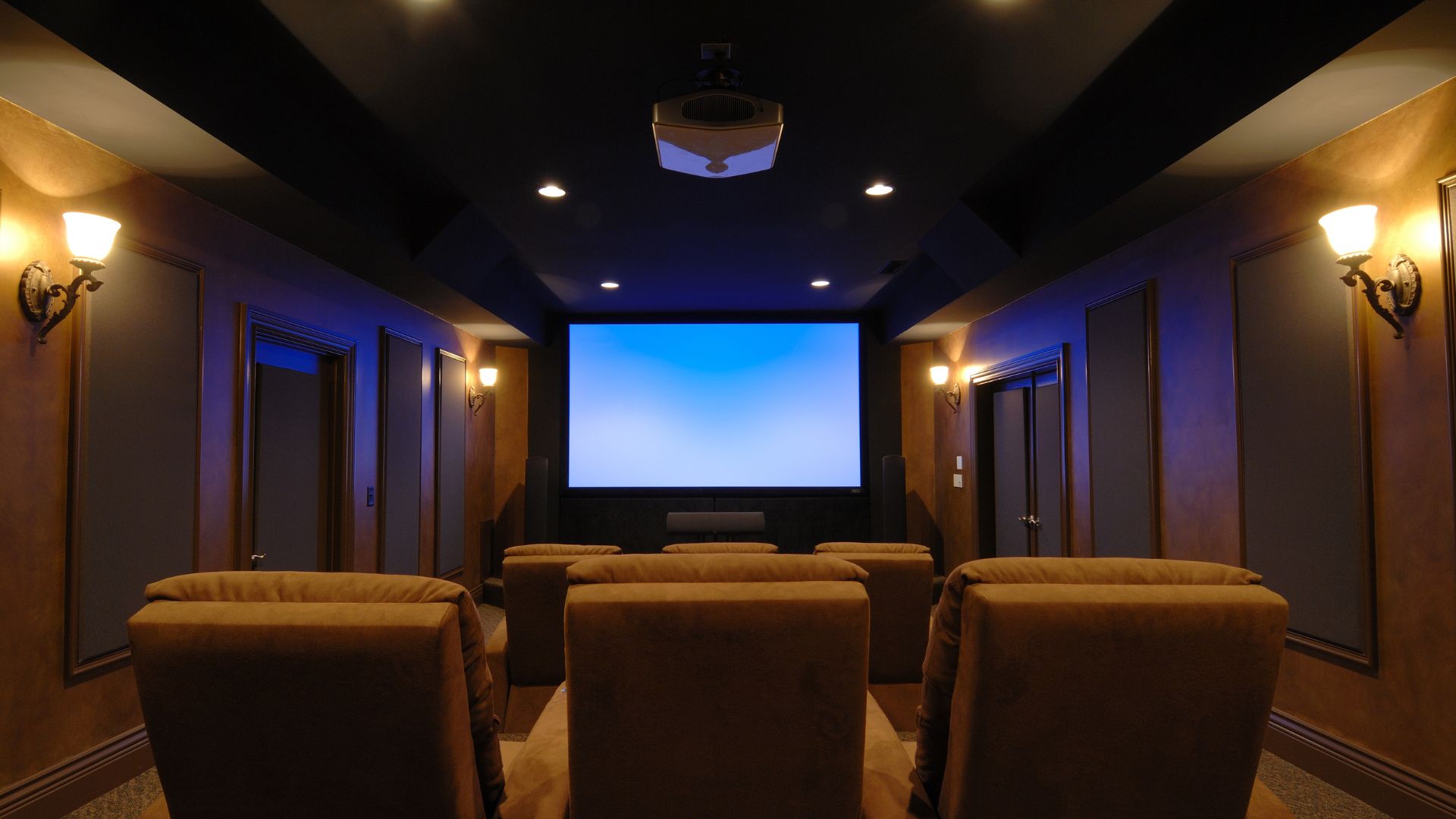 Although often underutilized, basement spaces are rife with potential. If you are lucky enough to have a basement, you can reap the benefits of the extra space through basement remodeling services. With the guidance of a dedicated basement remodeling contractor, your home could become the hangout spot that has everyone talking. Transform your basement into a stunning home theater to establish an ideal place for entertaining guests, flexing your creativity, and curling up for a great movie.
Reliable basement remodeling services are available to homeowners in Vienna, VA, through Monarch Design & Remodeling. Our committed team delivers high-quality work in a time-efficient and budget-friendly manner. Your space should fit within your lifestyle, so our team will keep you involved throughout the renovation process. To learn more about our design and remodeling services, call (703) 789-3288 today!
Below, we discuss how to turn your basement into a home theater:
Budget
Money is often at the forefront of our customers' minds, including those seeking basement renovations. Before getting into the nitty-gritty of your project, consider your basement renovation budget. The size of your basement, the quality of your entertainment system, soundproofing measures, and design elements will contribute to your total cost. Speak with trusted basement renovation contractors about your project to establish an estimate.
Size and Soundproofing
The first design decision you must make when creating a home theater is the size of your space. If you don't intend to utilize the entire basement for your home theater, consider sectioning the room and remodeling only a specific portion. Doing so would be suitable if you plan to keep the area private and admit only a few guests. Additionally, small basement remodels are more budget-friendly than full-scale ones.
Without proper sound insulation, noises from your home theater might wander outside your basement and reach other occupants. Therefore, you may benefit from soundproofing precautions if your basement is below bedrooms or communal areas.
Design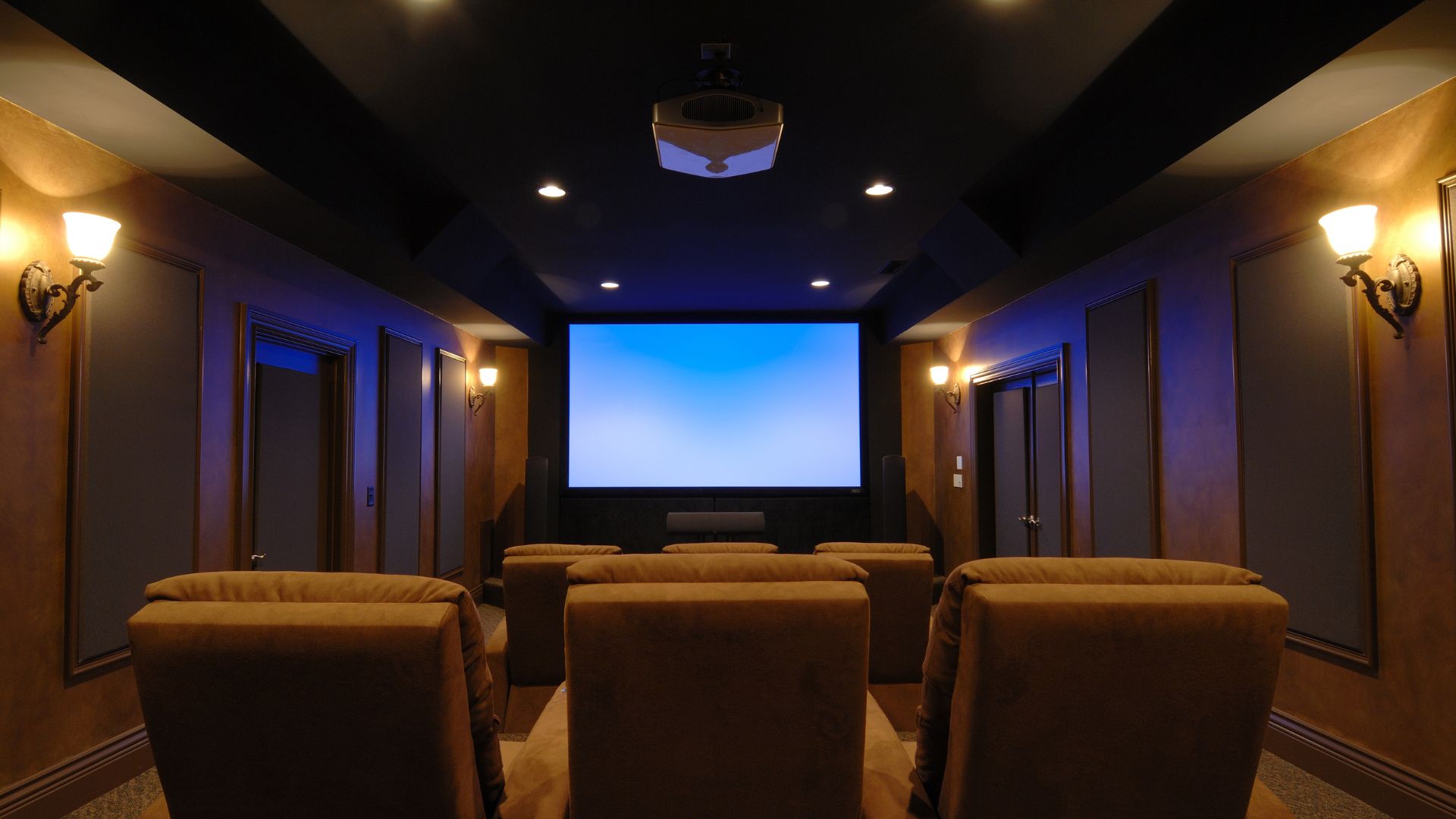 In addition to correct sizing and soundproofing, your basement home theater should integrate style and comfort. Doing so involves understanding your home theater's primary functions and the interior design process. For example, add a large sectional or beanbags with warm lights if you want to use this space to encourage family time. Minor details such as carpeting, wall color, and lighting can enhance your space's atmosphere. Personalizing such elements will help you get the most value from your remodel!
Benefits of a Basement Home Theater
The potential benefits of a small basement remodel that make it well worth the cost include:
Hosting Space:

With your revamped basement, your home will become the go-to spot for family and friends, encouraging the prioritization of quality time.
Enhanced Entertainment

: Putting thought and time into your entertainment setup creates an immersive viewing experience that allows you to enjoy your favorite movies and shows to the fullest.
Creative Outlet:

You have infinite possibilities for personalizing your home theater. The variety of design decisions is sure to satisfy your creative itch.
A Basement Remodeling Contractor Serving Vienna, VA!
Residents of Vienna, VA, searching for the right basement remodeling contractor for their home can turn to Monarch Design & Remodeling. With the expertise of our dedicated team, we provide the guidance and knowledge needed to support your creative vision and deliver a project you love. To learn more about our design services or to get a free quote for your next remodeling project, call (703) 789-3288 today!
The post How to Transform Your Basement into an Awesome Home Theater first appeared on Monarch Design & Remodeling.