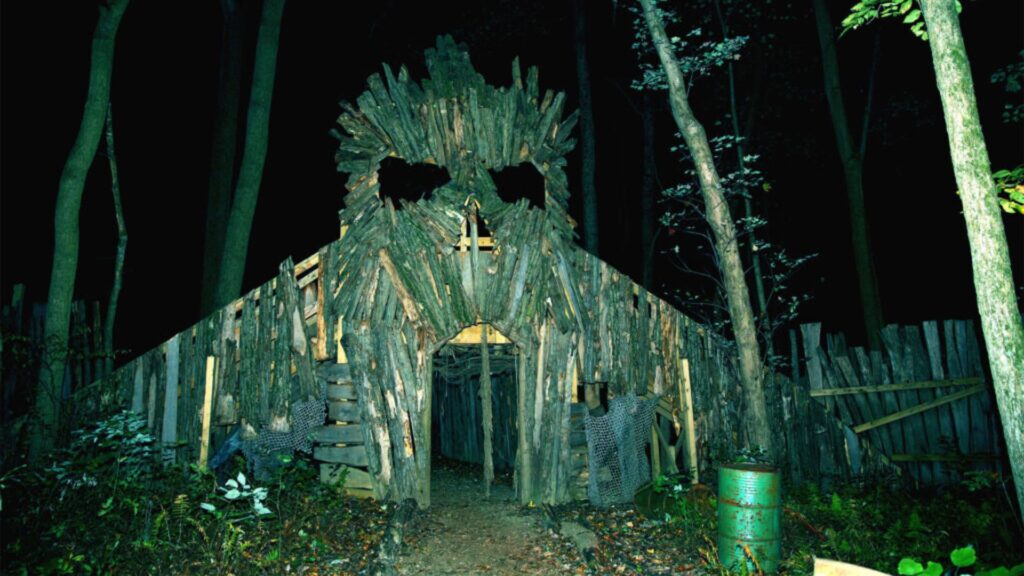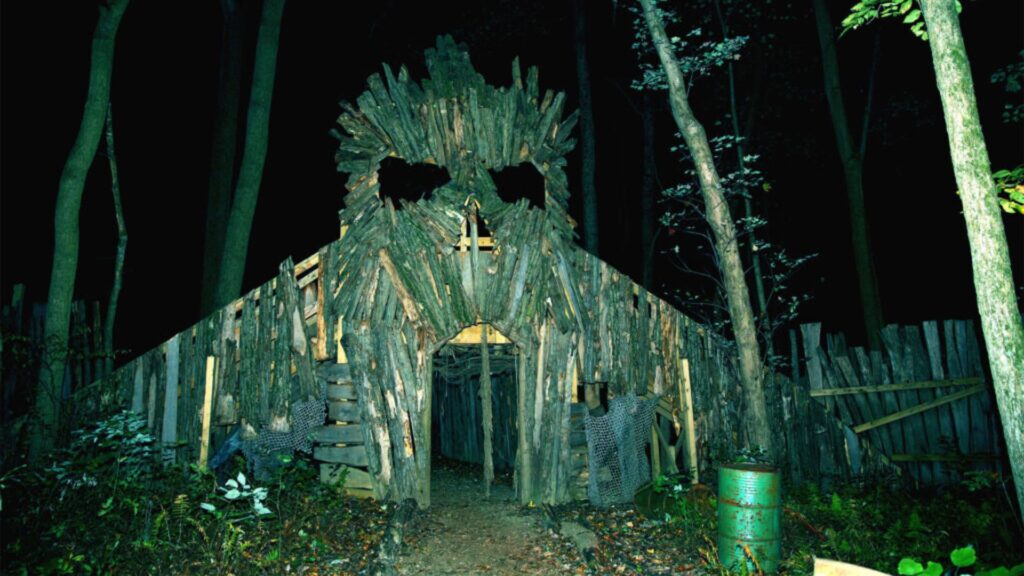 As experience-based products, Trail of Terror attractions must stoke primal reactions. Event producers and staff want to provoke guests' fight-or-flight responses just enough for enjoyable thrills without devolving into outright panic. Engaging such a "sweet spot" of fear requires forceful storytelling, elements of the unknown, proper pacing, and more. East Coast residents will find all the factors in play at Field of Screams Maryland, the DMV's award-winning Halloween attraction!
Steelhead Productions, the same team behind Winter City Lights, is expanding their Super Screams Haunted Trail attraction this year. They are more than doubling the number of stations along the path—from 27 to over 55—and equipping professional-grade effects. Guests must survive more haunted houses, more monsters, and more chills! Get your Trail of Terror tickets today and prepare for horror in Olney, MD!
The Paradox of Horror
Fear has grown increasingly popular across the entertainment industry. Horror movies now gross more money than ever, while horror video games (The Last of Us, Castlevania) and haunted house attractions are pop culture staples. These trends tell us that a lot of people enjoy a good scare. Yet promoters must determine how far they can push people's willingness.
The paradox of horror is that a certain amount of fear, a generally negative emotion, is fun for these fans. Too much fear can compromise and undermine audiences' enjoyment. Too little fear can bore and frustrate that same audience. So, Trail of Terror attractions balance these extremes by scaring customers in a safe and structured environment.
Building a Story
Engaging people's fear starts and ends with compelling stories. Individuals connect emotionally to stories, so promoters lure customers in by sharing their attractions' stories. The haunted houses and trails of terror deliver on the stories' premises through atmospheric effects and grotesque characters.
For example, Field of Screams Maryland's Super Screams Trail, Slaughter Factory, and Carnival Town Games attractions have horrifying origin backstories and nightmarish monsters like Stitchy the Clown! The stories behind these creations come alive through details in costumes and sets, all of which enhance visitors' emotional reactions.
Leveraging Fear of the Unknown
The horror writer H.P. Lovecraft famously claimed, "the oldest and strongest kind of fear is fear of the unknown." Production designers have taken this advice to heart by leveraging creepy environments to frighten customers. The sounds of footsteps and creaking stairs or a walk through a pitch-black forest can frighten people more than a grotesque monster. Couple these suggestions with a potent story, and people start scaring themselves!
Pacing and Suspense
Of course, a haunted attraction can't inspire fear or dread without suspense. The build-up of anxiety and expectations is critical to entertaining thrills, as it flexes fight-or-flight responses. The more senses and emotions people feel, the more immersive their experience becomes. Misdirection, unexpected twists, and distinct locations further enrich their journey!
Playing to Strengths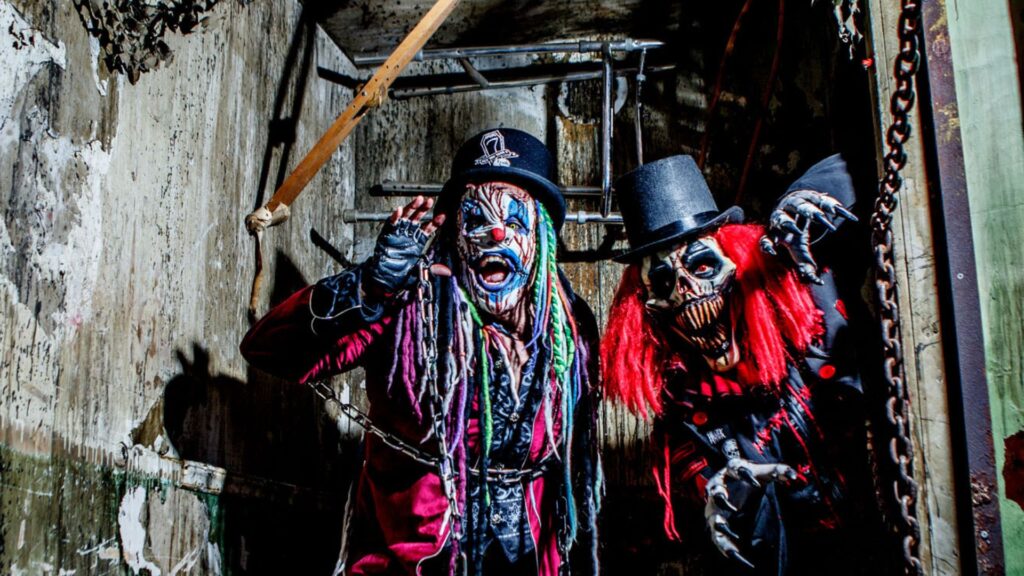 Finally, the best trail of terror attractions play to the strengths of a production team. For example, Field of Screams Maryland's compound incorporates acres of dark woods to create atmospheric terror and novelty. They also include recurring characters like Stitchy, Vile, Baghead, and more that their visitors now look forward to seeing. The entire production celebrates Halloween, so its staff leans into the season by incorporating its iconography.
The Super Screams Trail of Terror Returns to Olney, MD!
While the fall approaches and the woods grow dark, get your tickets to Olney's Field of Screams Maryland! Their celebrated trail of terror is bigger and better than ever, comprising more than 55 haunted stations through the longest and most terrifying haunted attraction in the country. Once the screams fade and the ghosts leave, the compound will transform into Winter City Lights come winter, an enchanting holiday experience for the whole family. Call (888) 720-1112 or visit their website today for event tickets and details!
The post How Trail of Terror Attractions Play on Our Deepest Fears appeared first on Field Of Screams Maryland.