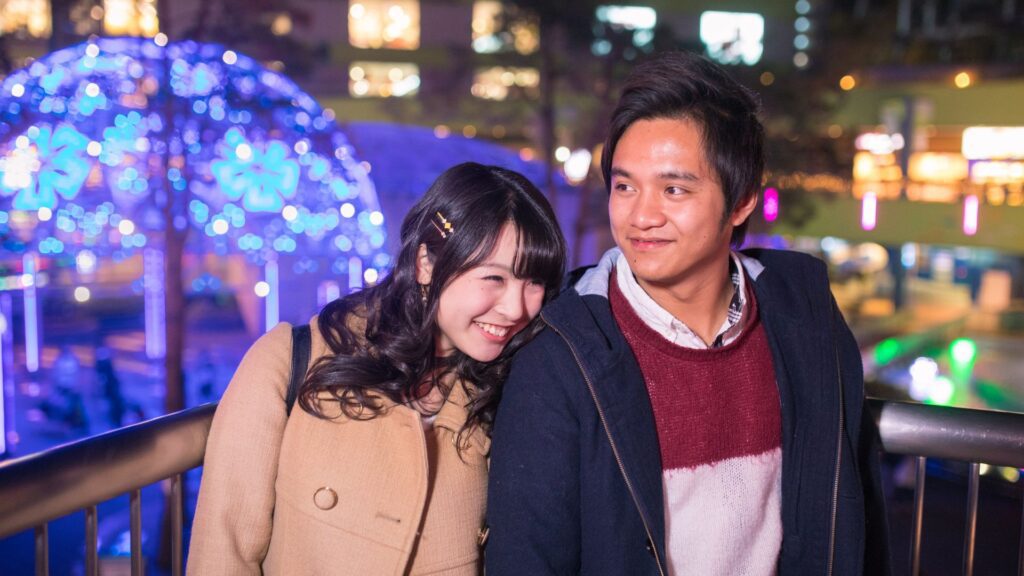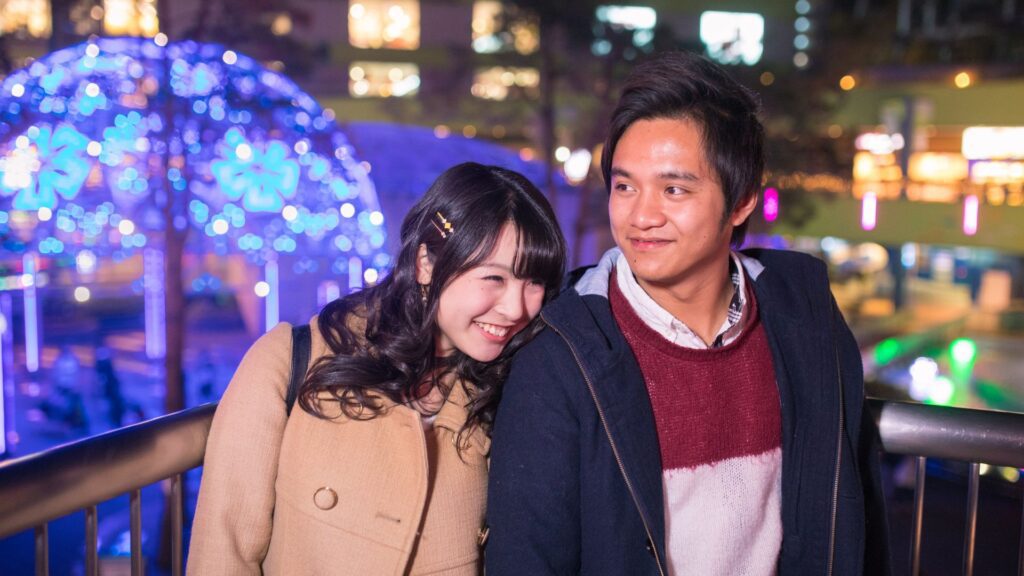 Love is in the air during the holidays, and there is no better date night location than an outdoor Christmas light display. Peaceful trails lit by enchanting displays and decorations provide stunning backgrounds for commemorative photos, opportune moments to engage in deep conversation, and a perfect romantic ambiance. Embrace the magic of the holiday season by bundling up for a festive date under the stars.
Maryland residents seeking a romantic night out can find one at Winter City Lights. Brought to you by the team behind Field of Screams Maryland, Winter City Lights features an immersive 1.5-mile-long trail of Christmas lights, displays, and holiday music. Spanning 18 beautiful acres, Winter City Lights is the grandest, most sophisticated Christmas lights and canopy show in the DMV area. Call (888) 720-1112 or visit their website to book your date night tickets today.
Below, we discuss what makes Christmas light shows the perfect date activity:
Romantic Atmosphere
Christmas light displays provide the perfect backdrop for a romantic evening. Soft, colorful lights create an intimate atmosphere on a dark winter's night, perfect for kindling romance. These twinkling displays can transport you to an enchanting world by bathing you in a gentle glow of nostalgia and warmth. Under the moon and festive lights, the inviting ambiance encourages you to snuggle up and cherish each other's company.
Conversation Starter
Strolling through a trail of Christmas lights offers exciting chances for deep, meaningful conversation. The setting sparks easy conversation about your favorite light arrangements or reminiscence about childhood holiday memories. You might also ask about family holiday traditions, favorite festive food, or cherished holiday films. Utilizing the enchantment of a light display can deepen and warm your connection, even on the coldest nights.
Photo Opportunities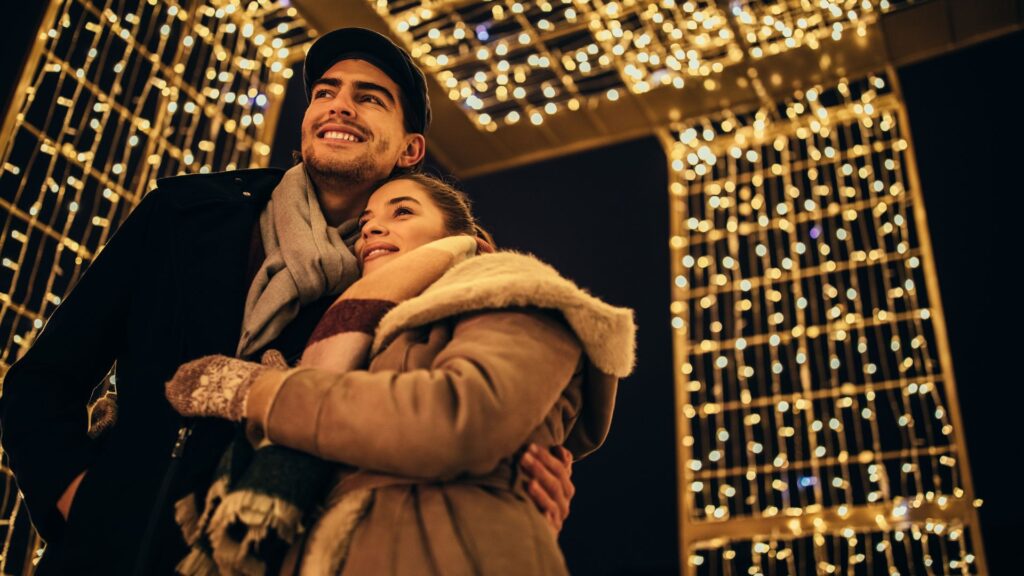 Preserving memories from a date night can be a fun and romantic activity. Those looking for inspiration can start by taking candid photos of each other under the shimmering holiday lights. Capturing genuine laughter and expressions will provide you with adorable keepsakes. If the trail features interactive displays, use them as props for playful and endearing photos. These snapshots will serve as precious mementos from your special evening together.
Romantic Christmas Lights Attraction in Maryland!
Winter City Lights is the perfect date night location for Maryland residents. Featuring over 1 million Christmas lights, festive displays, tasty concessions, and exhilarating snow tube rides, Winter City Lights is sure to put you and your loved one in the holiday spirit. Reserve tickets for your next night out by visiting their website or calling (888) 720-1112 today!
The post Why You Should Take Your Date to a Christmas Lights Show appeared first on Winter City Lights.