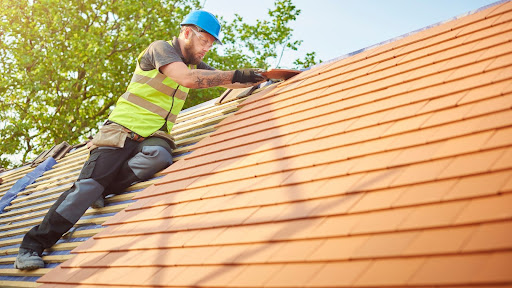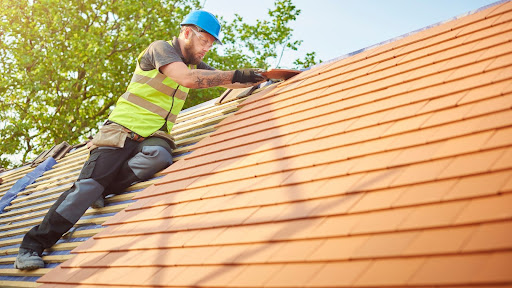 When you're in the market for roofing services, it's critical to determine whether you find the best contractor for the job. A good roofer will provide high-quality craftsmanship and an outstanding impression that endures. But how can you recognize the right company for you? Some essential factors can guide you on your quest for a stand-out among local roofing companies: credible reviews, documentation, experience, and more.
Sterling, VA, homeowners look to Augustine Roofing for reliable roof installation, maintenance, and repair. With over 30 years of experience, we have the expertise to handle all your roofing needs. Whether you need a minor repair or complete replacement, our team of expert roofers provides superior craftsmanship and outstanding customer service. Call (703) 281-7663 for a free estimate on your next project today.
Below, we outline several ways to identify an exceptional roofing company:
Research Reviews and References
When researching potential roofers, be sure to read customer reviews online. Reviews on sites like Google, Facebook, and Yelp can give you an idea of a contractor's reliability and trustworthiness.
Additionally, ask friends or family if they have any recommendations. Word-of-mouth can be one of the best ways to gauge whether or not you want to work with a particular company.
Check for Licensing and Insurance
Always ensure any roofer you hire is licensed and insured in your state or locality. A valid license indicates that your contractor meets the local standards for business and follows safety protocols on job sites.
Insurance protects you from any damages caused by the installation process. You will be covered by the contractor's policy rather than pay out of pocket.
Look for Experience
The longer a roofer has operated, the more assurance you have that they can install or repair your roof correctly. Also, an experienced company can offer a detailed estimate for your project, including advice on what materials would work best for your home and budget. Pair this experience with references from previous clients who can speak to their quality.
Get Multiple Estimates
You should get estimates from multiple contractors before committing to one. Moreover, ask that each contractor include an itemized receipt complete with materials and labor costs as well as applicable warranties or guarantees.
Once you've narrowed down your list of roofing contractors, take some time to talk with them. They can explain their process, how long they expect the job to take, and any additional costs that may arise during the project.
Distinguish Price Versus Quality
Low bids are tempting as you try to select a roofer, but remember that price doesn't always equal quality. If an estimate seems too good to be true, it probably is—so keep an eye out for red flags like no licensure or inexperienced workers.
Overlooking such indicators can cost you money in repairs down the line. Investing in high-quality materials and services upfront means you won't need to worry about replacing them anytime soon.
Hire One of the Best Roofing Companies in Sterling, VA
With decades of experience and a long roster of satisfied clients, Augustine Roofing stands out among roofing companies in Sterling, VA. From diagnosing existing issues to selecting the best materials for your roofing project, we have the knowledge and skill to deliver results that exceed expectations. Homeowners who choose Augustine Roofing know their property is in good hands. Call (703) 281-7663 to receive a free estimate today!
The post How to Identify a Good Roofing Company first appeared on Augustine Roofing.